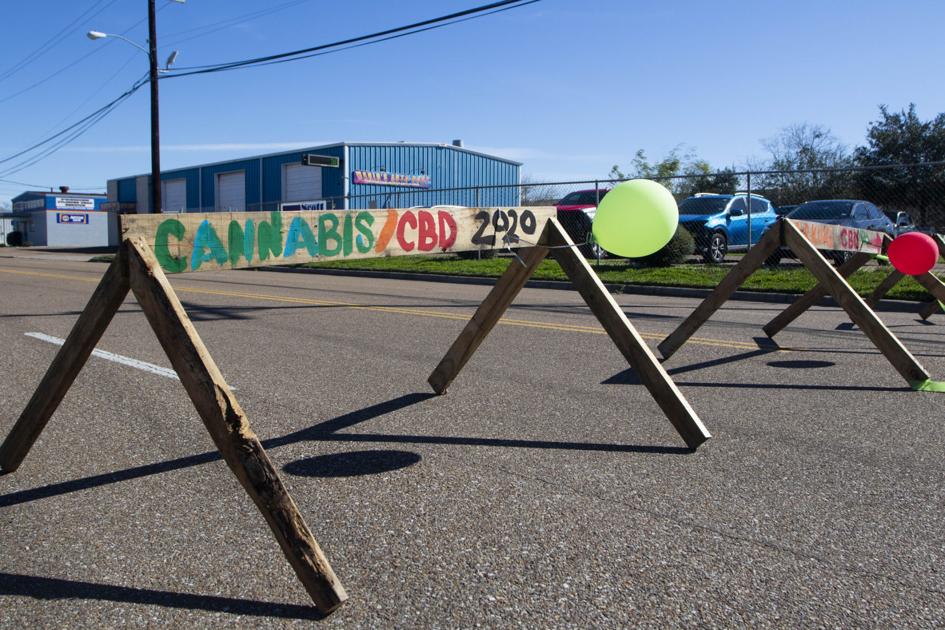 "You are going to die here," Melisa Sparks says a doctor told her after she was hit by a car in 2009, an incident resulting in the amputation of her left leg.
To avoid that fate, she moved to Colorado, where she could treat the pain she suffered with cannabis, instead of relying on numerous pill prescriptions.
Now, after years of living in Colorado, where she worked on several cannabis farms, she wants to open a Cannabis education center in Victoria.
To raise awareness for the cause, she hosted an educational event in front of her home on East Red River Street. A reggae band played at the Sunday afternoon event while people shopped from numerous local vendors of CBD, a cannabis compound with a lower THC concentration than recreational marijuana, which is illegal in Texas.
Between songs, numerous people testified to how CBD has changed their lives.
"I was an alcoholic and I had cancer," said Victoria native Arthur Gaona of his life before using CBD. "Of course, I changed my diet as well, but …(my doctor) he put me on CBD oil."
Gaona said his cancer was gone within four months.
Sparks said she cares about bringing cannabis awareness to Victoria because it's her home, and she believes it could have medical benefits for many in the community.
The people in Victoria who fear CBD and other cannabis products, have been given a false impression, she said.
She said local CBD vendors don't help this problem by marketing their products in the style of head shops.
Gaona, who owns Art's Organics at 1704 1/2 E. Airline Road, agreed. He said it's important to vet products before consumption.
The U.S. Food and Drug Administration has approved only one CBD product, a prescription drug product to treat two rare, severe forms of epilepsy.
Although 11 states have passed laws allowing for recreational use of marijuana, Sparks said she doesn't want this for Texas.
Instead, she advocates only for laws that allow or expand upon its use for medical purposes.
Texas' Compassionate Use Act only allows the use of low-THC cannabis for people with epilepsy, multiple sclerosis, spasticity, autism, ALS, terminal cancer and neurodegenerative disease.
"I just want to help people," Sparks said. "I think it can change lives."
Source: https://www.victoriaadvocate.com/news/business/victoria-woman-promotes-cannabis-health-benefits/article_0ad68982-3d67-11ea-946b-b76ac7b947b8.html