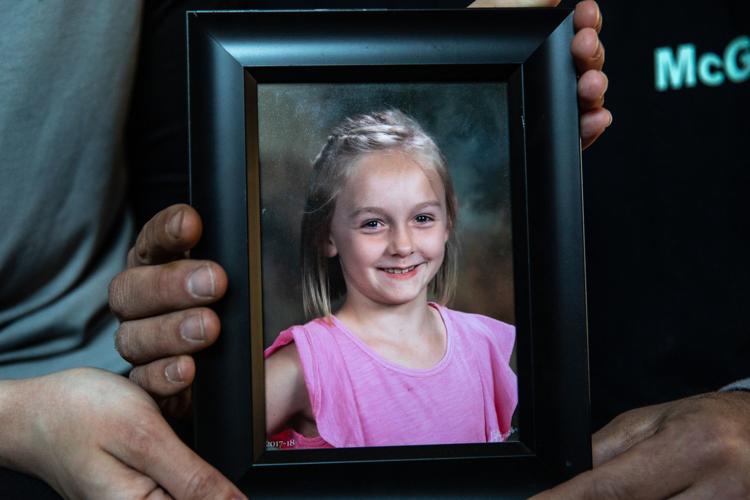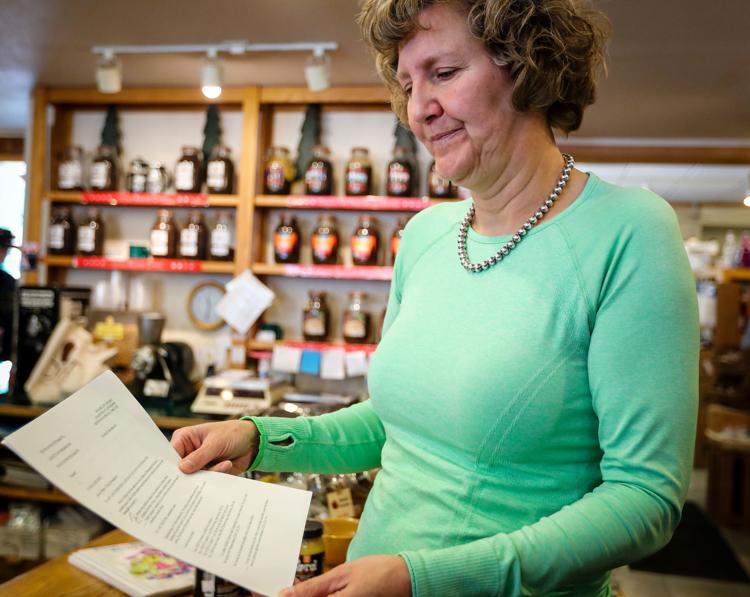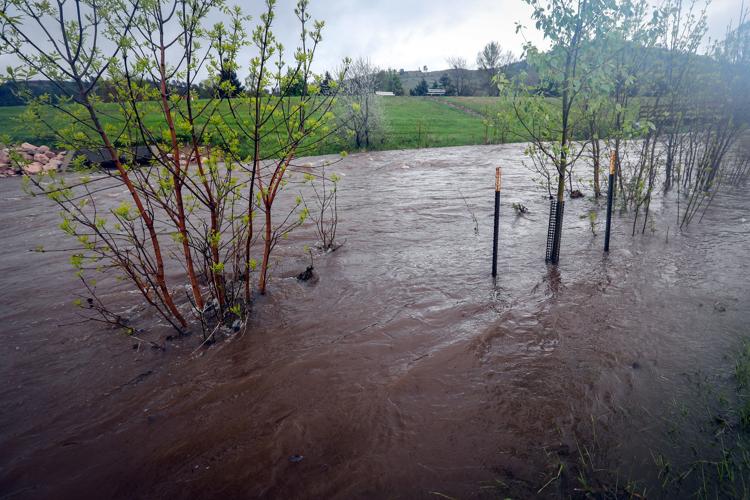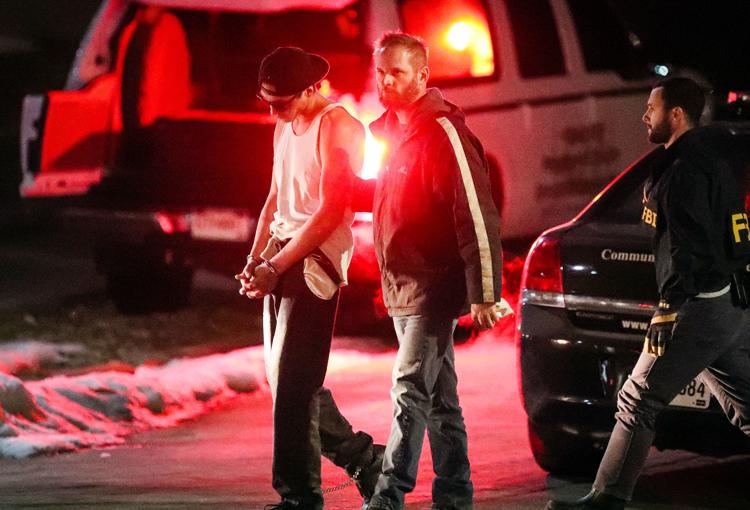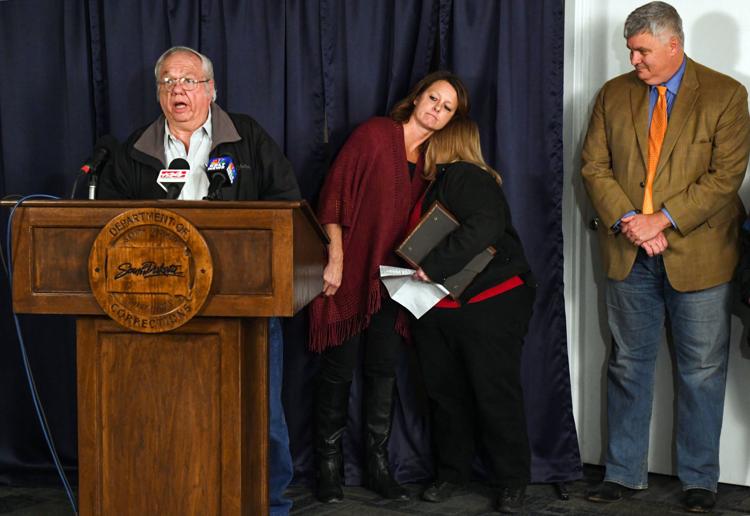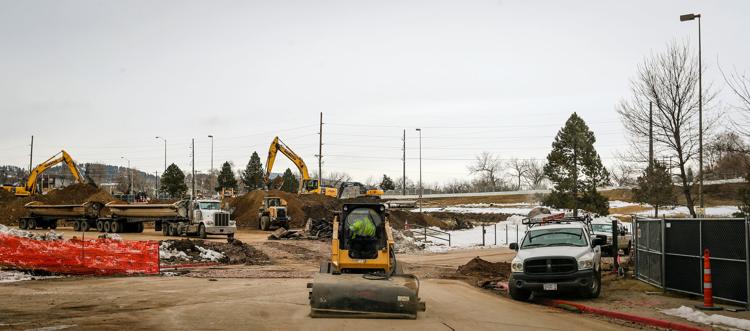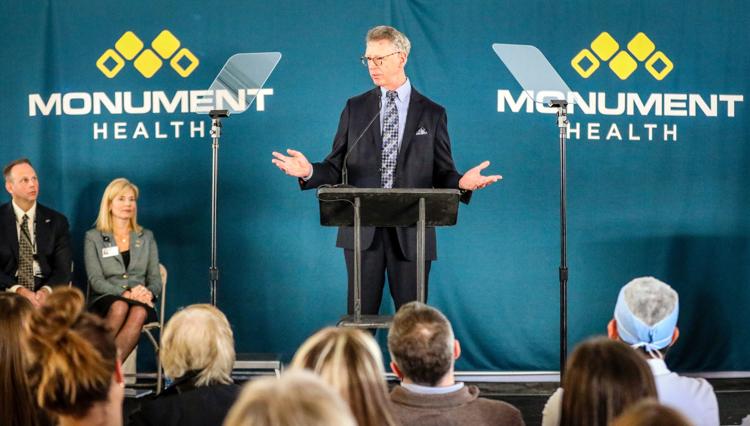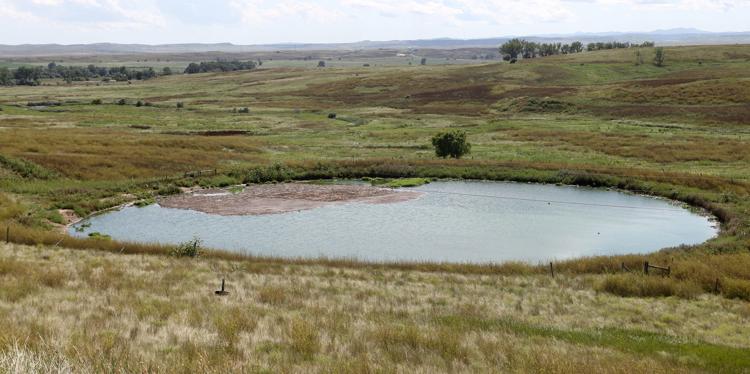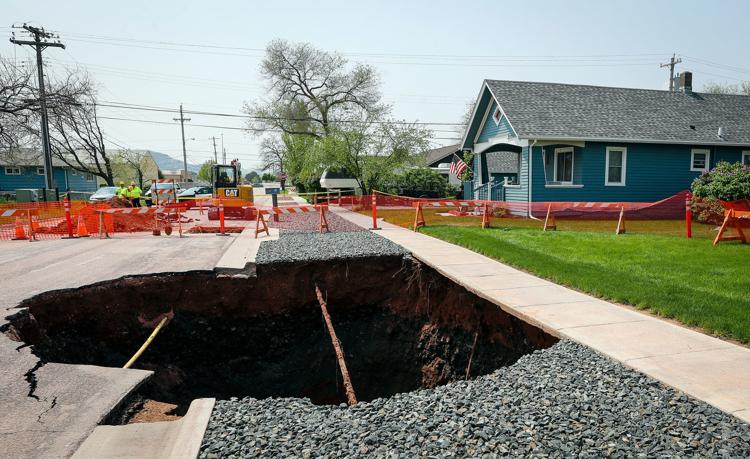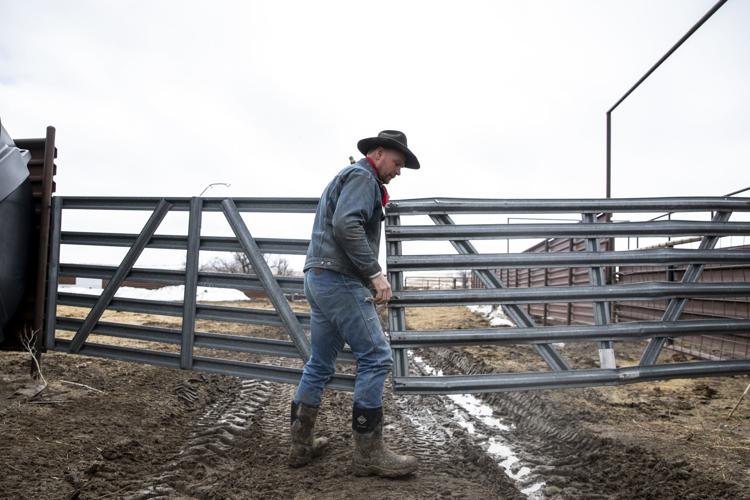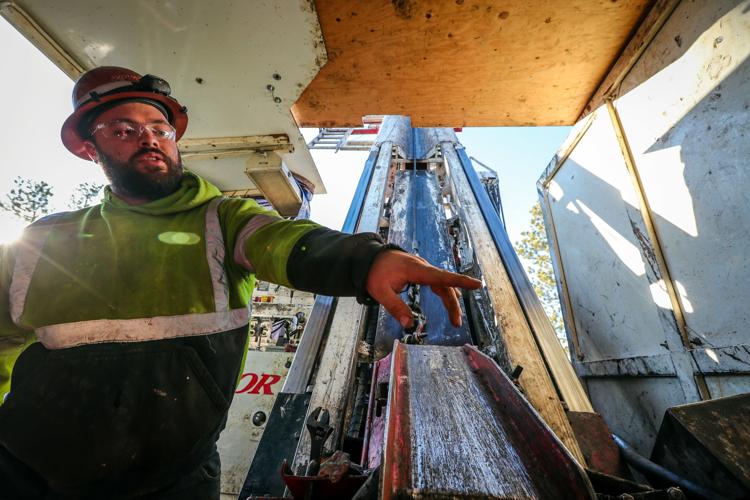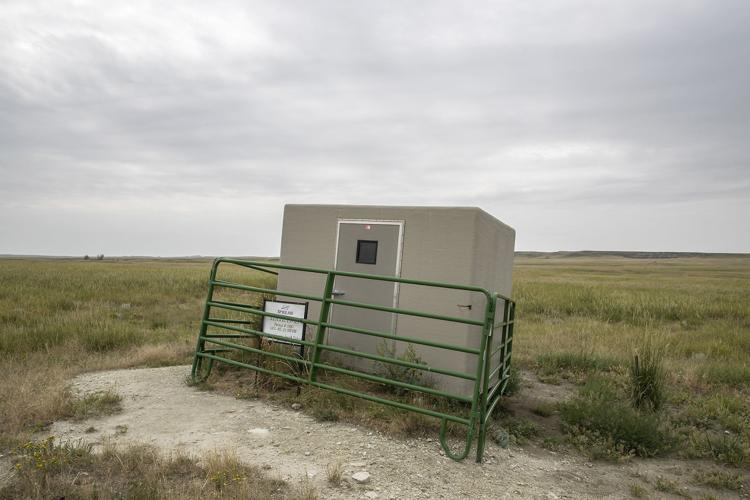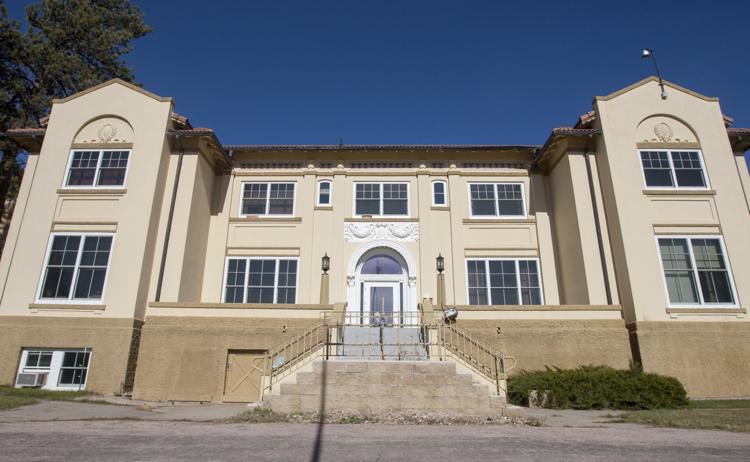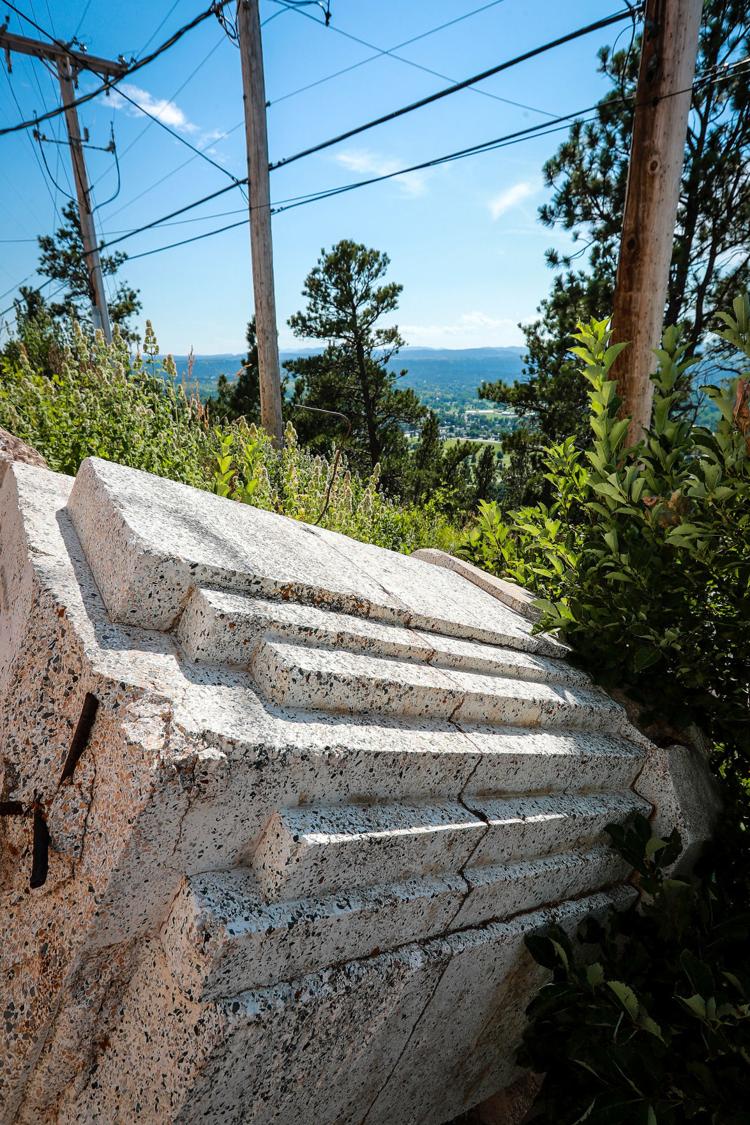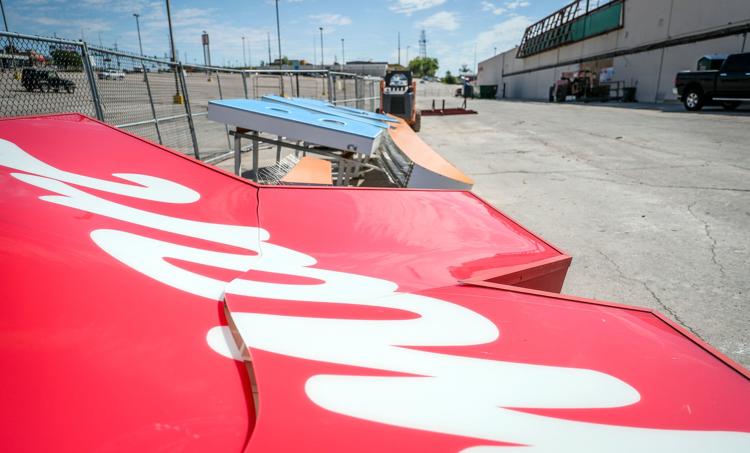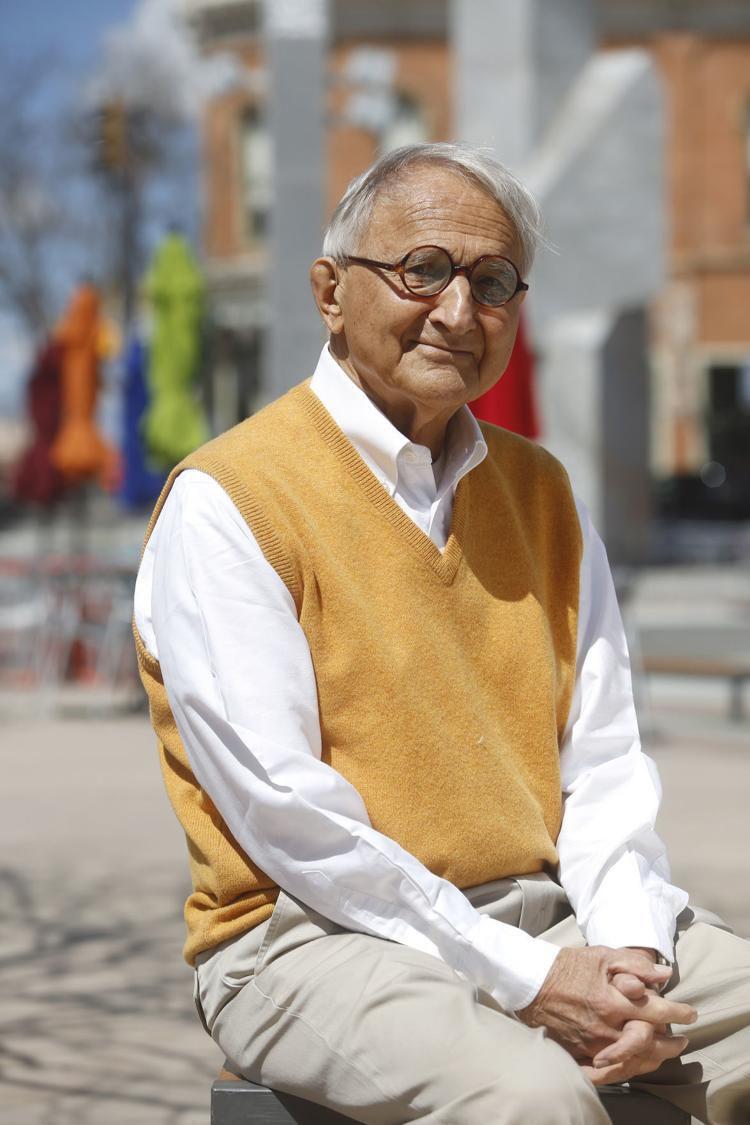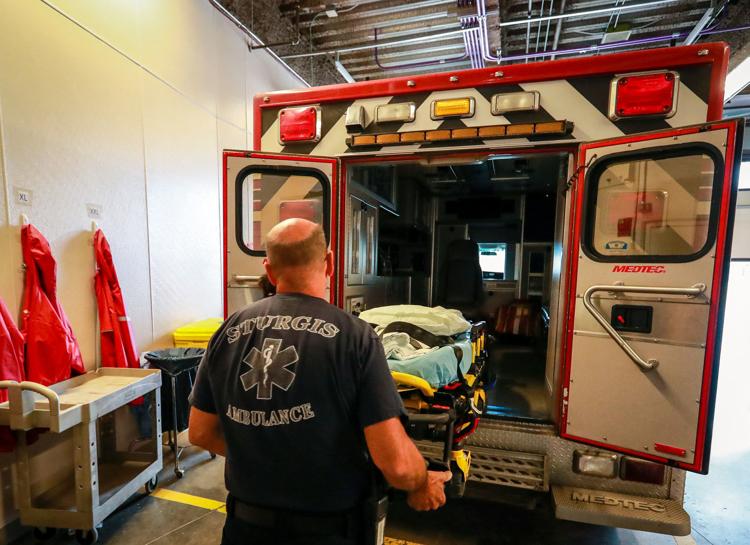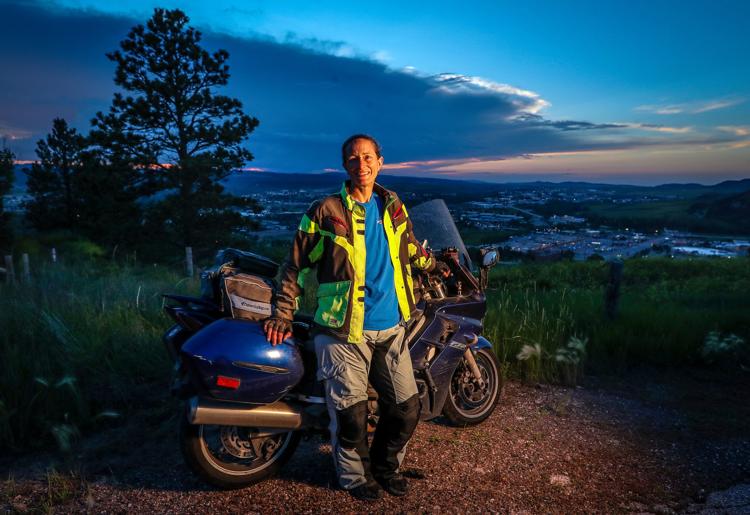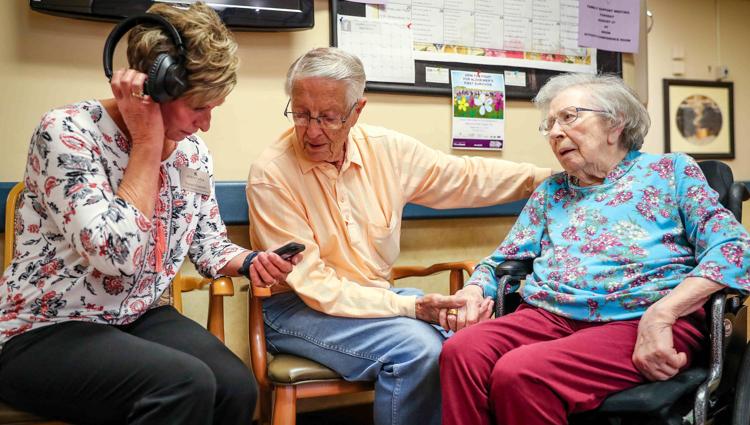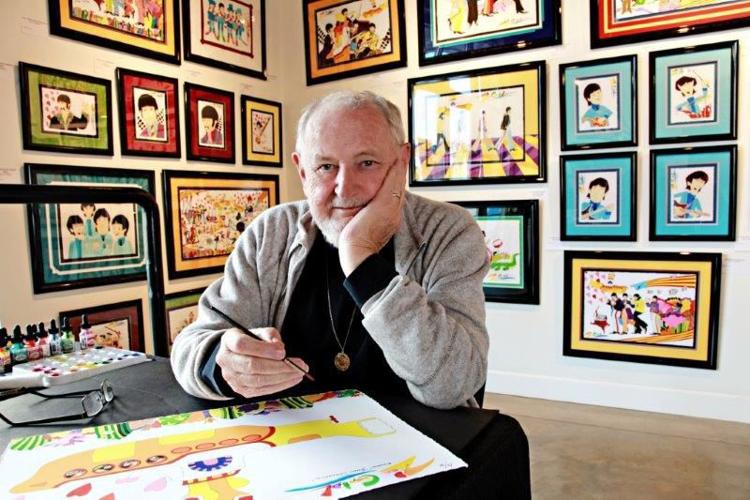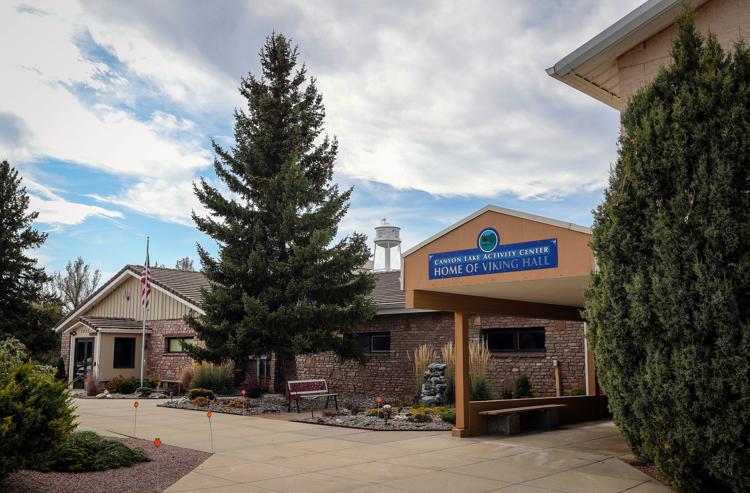 Editor's note: It was another eventful year in the Black Hills. What follows are some of the year's more interesting stories, according to the Rapid City Journal staff.
Child vanishes
Nine-year-old Serenity Dennard ran away from the Black Hills Children's Home on Feb. 3 and still has not been found despite an extensive investigation and exhaustive searches of the rocky and forested area around the home between Keystone and Rockerville. The day of the runaway, low temperatures in the area were around zero degrees.
After the runaway, the state Department of Health conducted a survey of the Children's Home on behalf of the federal Centers for Medicare and Medicaid Services. The Department of Social Services, which licenses residential treatment facilities, also conducted an investigation.
Reports released by the governor's office to the Journal in April said the staff of the Black Hills Children's Home should have called 911 immediately rather than waiting one hour and 41 minutes after a girl ran away from the facility in February 2018.
The reports also said that the facility lacked a sufficient emergency preparedness plan, failed to conduct training or drills for runaways, fell into complacency after previous attempted runaways, conducted an initially disorganized search for the runaway girl, used several different radio communication channels during the initial search instead of one common channel, and did not follow the organization's own policy regarding lost children on campus.
State's hemp debate
Hemp and hemp-derived CBD oil made headlines throughout 2019 in South Dakota, one of three states, along with Washington, D.C., that bans hemp cultivation.
The Legislature voted in March to legalize industrial hemp cultivation but the legislation was vetoed by Gov. Kristi Noem, who says legalizing hemp could lead to legal recreational marijuana.
Attorney General Jason Ravnsborg later released a statement saying that all hemp and CBD oil products are illegal. But several state's attorneys, including Pennington County's Mark Vargo, said the products are legal as long as they don't contain THC, the psychoactive element in marijuana.
In May, local law enforcement conducted a raid at Staple and Spice Market, a health-food store, and seized CBD oil products that officers claimed contained THC. Vargo declined to press charges, saying it would be difficult to prove the store owner knowingly sold CBD oil with low levels of THC. He also sent a letter, however, to retailers that said selling products that contain THC could "be the basis for criminal prosecution."
In July, a Colorado man was charged with trafficking marijuana in South Dakota after he, his employer, a state hemp association and his lawyer all said he was delivering hemp to Minnesota. The man, who was arrested by a state trooper on Interstate 90 in Jackson County, has pleaded not guilty to his charges.
Lawmakers, meanwhile, plan to again introduce legislation in 2020 that would allow industrial hemp cultivation.
Record precipitation
Rapid Citians can put the wettest year in the city's recorded history behind them, along with all its floods, blizzards and winter storms.
The National Weather Service's downtown Rapid City office recorded 31.73 inches of precipitation in 2019. That's nearly 3 inches more than the previous record of 28.89 inches in 1962.
The flooding grew especially severe following heavy rainfall in late May and early June. Some low-lying areas were evacuated.
In early August, a storm dumped 6 to 7 inches of rain on Custer, causing flash flooding and knocking out electricity to hundreds of people.
Fall brought no relief, as a Thanksgiving weekend blizzard dumped 16 inches of snow on Rapid City.
Standoffs, shootings
The Rapid City-Pennington County Special Response Team was called upon several times for high-risk arrests and standoffs.
The year began with a Jan. 1 standoff between the SRT and Jordan Wounded Face, who surrendered after a four-hour standoff when he allegedly fired dozen of bullets toward officers and businesses across from his Racine Street home.
Wounded Face has pleaded not guilty by reason of insanity to 25 charges, including attempted murder. He is scheduled for a trial in 2020.
On Nov. 12, the SRT responded to the areas of Fifth, Quincy and Columbus streets after someone fired a gun into an apartment bedroom. One teenager was arrested before the SRT surrounded a basement apartment until seven adults came out; two arrested for unrelated warrants. The five others said they had no idea they were considered suspects.
The SRT deployed again on Dec. 20 to Curtis Street to help arrest Colton Bagola, who spent four days on the run after allegedly shooting Sloane Bull Bear, 30, to death in Pine Ridge. Bagola, 26, surrendered and had pleaded not guilty to second-degree murder in federal court.
On Dec. 29, law enforcement responded to a report of shots fired at an apartment complex on East Minnesota Street. Police said shots were fired at officers as they arrived. When they entered the building, a man they said was armed with a rifle was shot to death. The body of another man who was shot was found in the building. A third man, an 81-year-old resident of the apartment building, died in his car after being evacuated.
Rhines executed
Charles Rhines did not apologize before he was executed by lethal injection on Nov. 4 at the State Penitentiary in Sioux Falls.
Rhines, 63, was executed 27 years after he murdered Donnivan Schaeffer, a 22-year-old from Black Hawk, in 1992 at a Rapid City doughnut shop he was burglarizing.
Rhines confessed and years later gained national attention when he argued the jury was motivated by homophobia when it sentenced him death rather than life in prison because they thought he would enjoy being around other men.
After the execution, Donnivan's mother, Peggy Schaeffer, asked people to do something kind for someone else in honor of her son.
"He has given us so much strength and good and if each of us can just live a little bit of that strength and goodness instead of being on the other end of that stick, this would be a much better world," she said.
Building permit record
A $111.5 million building permit issued in November to the city for a new arena at the civic center put Rapid City on the cusp of a record for total building permit valuation.
Through November, it stood at $315,117,150, less than $5 million shy of the 2016 record of $320,054,359. It is the fourth consecutive year building permit valuation exceeded $300 million in Rapid City.
November's total of $123,469,502 beat the previous record of $97,566,028 set in January 2018, which included a $92 million permit for phase two construction of Rapid City Regional Health's new addition.
Regional Health gets new name
Regional Health, the largest health-care system in the Black Hills, announced in November that it will rename itself Monument Health and join the Mayo Clinic Care Network, with both changes to occur in January 2020.
The collaboration with Mayo is not a merger. Regional Health, under its new Monument Health name, will continue as its own health system.
Later, the city announced that Regional Health had purchased the naming rights for the Rapid City Civic Center and its new arena, which is scheduled to be completed in 2021. The health-care company will pay $3.6 million over 10 years to have the facility named The Monument.
Airport sewage woes
In August, the Journal reported that Rapid City Regional Airport dumped about 74,100 gallons of sewage on the northern end of its property without the permission of the state Department of Environment and Natural Resources.
Airport Executive Director Patrick Dame acknowledged at the time that for several days the airport has used vacuum trucks to siphon wastewater from its septic lagoon and spread it elsewhere without a permit. DENR reported later that no contamination occurred where the wastewater was dumped.
In December, Rapid City Regional Airport's board of directors approved a $2.6 million grant initiation request for 2020 Federal Aviation Administration funding of projects, including $470,000 to improve the airport's sewage system.
Sinkhole appears
The residents of the 300 block of Whitewood Drive in northwest Rapid City awoke on May 30 to a 40-foot-deep hole in the street.
Stretching from the sidewalk and into the street, the sinkhole grew throughout the morning as police officers and firefighters cordoned off the area. It reached a width of more than 25 feet by the end of the day.
Public works officials said they believed the sinkhole was the result of natural causes. "There was a void deep underground and it just gave way," Public Works Director Dale Tech said. The sinkhole was repaired in June.
Keystone XL liens
In March, landowners in rural Meade County began receiving letters notifying them that mechanic's liens had been filed against their land by Brandenburg Drainage, of Maquoketa, Iowa.
The company filed 23 liens totaling $1.01 million against the landowners. The lien amounts ranged from $3,580.57 to $243,478.76.
As it turned out, TC Energy (formerly TransCanada), which is seeking to build the Keystone XL crude-oil pipeline, had hired Diamond Willow Energy to improve segments of gravel roads near the pipeline route.
Diamond Willow subcontracted the work to Brandenburg Drainage, which performed some of the work before a dispute arose between the companies. Brandenburg Drainage claimed it was owed money by Diamond Willow. To recover the money, Brandenburg Drainage filed mechanic's liens against owners of land abutting the roads.
The Journal reported in March on the angry reaction of some landowners. By April 25, all 23 liens had been released. What occurred to convince Brandenburg Drainage to release the liens was publicly unknown. A Diamond Willow representative said the resolution of the matter included a non-disclosure agreement.
Gold exploration
The year 2019 was one of renewed interest in gold exploration within the Black Hills.
The Journal reported on five companies throughout the year that were either conducting exploratory drilling for gold or were hoping to begin. During exploratory drilling, core samples are extracted, which geologists study for signs of economically recoverable gold.
F3 Gold, of Minneapolis, is funding an environmental assessment that it hopes will culminate in approval of its plan to drill on Black Hills National Forest Service land near Silver City.
Mineral Mountain Resources, of Vancouver, Canada, is drilling for gold near Rochford.
Coeur Mining, of Chicago, is drilling around the area of the former Richmond Hill Mine, which is just north of Coeur's existing Wharf Mine near Terry Peak and Lead.
Agnico Eagle Mines, of Toronto, Canada, struck a deal with the U.S. Environmental Protection Agency to conduct exploratory drilling at the former Gilt Edge Mine near Lead.
Dakota Territory Resources Corp., of Reno, Nevada, said it has mineral interests totaling 4,059 acres in the Lead-Deadwood area and "plans to commence an exploratory program on these mineral properties as soon as financing can be arranged."
Orphaned gas wells
Progress was made in 2019 toward the goal of plugging 40 orphaned natural-gas wells near Buffalo in northwest South Dakota.
The wells were drilled beginning in 2006 by Spyglass Cedar Creek, a Texas limited partnership. The surface and mineral rights at the well sites are a mix of public and private ownership.
After Spyglass initially boasted of $22 million in financing, the wells fell idle by 2012 as Spyglass suffered from falling natural gas prices, a lender's bankruptcy, at least four lawsuits, and a tax-fraud indictment against a business partner. After several years of trying to work with Spyglass to put the wells back into production, state regulators revoked the company's permits in January and assessed a $15 million fine against the company in April. The state has since sued the company in an effort to collect the money.
State laws required Spyglass to post $30,000 in bonds when the project began. The state Department of Environment and Natural Resources has since estimated the cost to plug the wells and reclaim the surface area will be $887,000.
In December, Gov. Kristi Noem released a proposed budget for the 2021 fiscal year that included $727,700 to help plug the wells.
STAR Academy
Hopes for the campus of the former STAR Academy near Custer crashed in 2019.
In September, SLIC-e Holdings, a company reportedly led by Kevin Teasley, of Custer, bounced an $116,588 check to state government for an overdue payment on the STAR Academy. The company had agreed to a contract for sale with the state in 2018 and had converted the former juvenile-detention campus into a business park.
By late September, the state had repossessed the property and issued eviction notices to the tenants. Under public pressure, Gov. Kristi Noem's administration relented in early October and agreed to allow tenants to stay until March 2020.
The future of the campus remains uncertain and could be debated when legislators convene for their annual lawmaking session in January.
Memorial mystery solved
In August, with the help of local history buffs, the Journal told the forgotten story of the original Alice Gossage Memorial.
The large concrete memorial, which was created in 1937 along Skyline Drive to honor Gossage, had been abandoned and deteriorating behind a communications tower for the past 62 years.
Gossage's husband, Joseph, founded the Rapid City Journal in 1878. Her newspaper work made her a central figure in the city's early growth and history, and her charitable work endeared her to Rapid City residents who later took great pains to memorialize her.
Historical records indicate that the Works Progress Administration spent $2,992 on the memorial and a fundraising committee contributed $326, for a total of $3,318, which would equate to nearly $60,000 today.
During the late 1950s, a television tower was erected on the memorial site and a less-ambitious memorial to Gossage was built in Halley Park.
Whether the old memorial was pushed over before or during the erection of the tower, or whether it fell over then or sometime later, is unknown to the local historical sleuths who have investigated it. However it happened, the original memorial lies on its side today, cracked and deteriorating and nearly overtaken by vegetation, behind and just outside a fence that surrounds the TV tower.
Mental health court opens
South Dakota's first mental health court opened in 2019 at the Pennington County court in Rapid City. It's similar to DUI, drug and veterans courts, which are all aimed at helping people who would likely otherwise be sent to prison due to their criminal histories.
Participants said the program provides more treatment and support than probation, has taught them to treat their mental health with prescribed medication and behavioral techniques rather than illegal drugs, lets them be part of the community rather than locked up in prison, and makes them feel like they're part of a team in their fight for sobriety.
IHS doctor found guilty
In September, a federal jury in Rapid City convicted a former Indian Health Service doctor of eight counts of sexually abusing Native American boys between 1995-2011 in Pine Ridge.
Stanley Patrick Weber, 70, was found guilty after three days of testimony from four victims, two victims from Weber's Montana trial, and a Pine Ridge man who said he was abused at age 16, the federal age of consent. The jury also heard from federal investigators and IHS staff.
Weber, who did not testify at the trial, targeted Native boys and gave them drugs and money before and after sexually abusing them, according to the testimony and affidavits. He previously was sentenced to 18 years in prison for abusing boys on the Blackfeet Reservation in Montana, He is scheduled for sentencing in the Pine Ridge case at 1:30 p.m. on Feb. 10, when he could receive a life sentence. He's also facing two new sexual abuse counts in South Dakota.
Shopko, Kmart close
Shopko announced in March the closure of the company's remaining 124 stores, which includes Shopko Hometown locations in Sturgis, Belle Fourche and Hot Springs.
Shopko earlier announced the closing of hundreds of its Shopko and Shopko Hometown stores, including stores in Rapid City and Custer as part of a voluntary restructuring under Chapter 11 bankruptcy protection.
The former Hot Springs Shopko became a Bomgaars home, farm and ranch supply store, while the Sturgis Shopko was purchased by a church.
Rapid City's Kmart store closed in March, with the former Northgate Shopping Center purchased and undergoing renovation by Rapid City developer Hani Shafai.
Ray Hillenbrand dies
Ray Hillenbrand, a humble visionary who sought the best for Rapid City and its people while eschewing recognition for himself, died in May in Rapid City after a short illness at the age of 84.
"I'm heartbroken to hear the news of Ray Hillenbrand's death. Ray was a remarkable man, whose contributions to Rapid City and its people are immeasurable," Rapid City Mayor Steve Allender said.
While he is known as the driving force behind Prairie Edge and Sioux Trading Post and a downtown renaissance with the building of Main Street Square in the heart of Rapid City, Hillenbrand's behind-the-scenes involvement can be seen in projects in and around Rapid City and the Black Hills.
Sturgis ambulance
After more than a year of controversy, organizers of an effort to maintain ambulance service in rural areas of Meade County met their goal of raising $30,000 for the second half of 2019 in November and are now setting their sights on establishing an ambulance district though an election next year.
In April, the Sturgis City Council, citing continual shortfalls in funding for the service, voted to redraw boundaries of the area served by its ambulance service.
In July, the council pushed the ambulance boundary redraw date to Dec. 30 on the condition that residents and business owners in the affected areas could raise money to cover the cost of ambulance service for the last half of 2019 and come up with a long-term solution for funding the service by Nov. 18.
A petition drive by organizers of the Rural Sturgis Ambulance Group was expected to be successful with another election to establish an ambulance district set for next year.
Iron Butt winner
In June, Wendy Crockett of Rapid City became the first woman to win the Iron Butt Rally. Crockett rode her 2005 Yamaha FJR 1300 on a 12,998.9-mile loop around the outer perimeter of the United States into southern Canada and back. This is the fifth time she has ridden in the Iron Butt Rally.
"I felt like the place just erupted when they figured out that I had won. Everybody felt it was time that a woman won," Crockett said. "They were celebrating. It was a neat experience."
Crockett works as a mechanic at Sturgis Motorsports. She and her husband, Mike Loomer, owned Cyclesmiths in California before relocating to Rapid City a year ago.
Land swaps discussed
In 2013, a nutritionist at Sioux San began researching the history of the hospital in preparation for its 75th anniversary celebration. That project led to the discovery of an unmarked burial site for the children who died at the facility when it was the Rapid City Indian Boarding School, and families learning that their ancestors died there before it closed in 1933.
Researchers also learned that Congress passed a law in 1948 that said the old boarding school land could be sold to churches, used for "needy Indians," or given to the city, school district and National Guard.
But none of the land went to Native Americans and researchers say the city and school district have illegally allowed other entities to use land that should have reverted to the federal government, which could have given it to the Native American community.
Now, some Native American community members are in discussion with city and school district leaders about conducting a land swap and brainstorming land uses and funding mechanisms if the plan comes to fruition.
Custer County rape case
A Custer County woman who was kidnapped and raped just hours after calling deputies for help is suing the county and others for $2 million, saying deputies never responded and "could have prevented" the incident, court documents and phone calls show.
The woman told a Custer County dispatcher on Sept. 5, 2017, that she had received a threatening message from a former boyfriend she had a protection order against and who just bonded out of jail, according to a recording of the phone call obtained through a public records request to the Custer County Sheriff's Office.
Deputies never arrived, court records show. But the Hermosa town marshal, who does not have jurisdiction where the woman lives, responded to her call, searched her property and provided surveillance for about 30 minutes before returning in the morning to find that the woman had been kidnapped and raped overnight.
A Custer County jury convicted Harry David Evans of those crimes and a judge sentenced him to life plus 92 years in prison.
Custer County said in its response to the lawsuit that the dispatch system had technological problems transferring calls to deputies. It also said the woman was "extremely angry" and hung up once a deputy called her, and the deputy returned to patrol duties since the woman said she didn't want the sheriff's office to respond.
Sexual assault display
Holiday shoppers at the Rushmore Mall between Nov. 25 and Dec. 10 found a sobering message there about the realities of sexual assault. "What Were You Wearing?" was Zonta Club of the Black Hills' 2019 project to observe 16 Days of Activism against Gender-Based Violence. "What Were You Wearing?" opened on the International Day for the Elimination of Violence against Women.
The "What Were You Wearing?" display fights back against victim blaming and raises awareness about gender-based violence. The display showed that sexual assault can happen to anyone, anywhere.
The display included real stories from sexual assault victims, along with clothing representing what the victims were wearing when they were assaulted. The clothes, provided by Salvation Army of the Black Hills, represent a range of professional and casual clothing, and a child's pajamas.
Music to their ears
Music is helping improve the quality of life for residents at Avantara Saint Cloud's Alzheimer's facility in Rapid City. It is one of several nursing centers in South Dakota using the Music and Memory program to calm, comfort and improve communication skills for Alzheimer's and dementia patients.
About half the residents at Avantara Saint Cloud use the music and memory program. The staff, with assistance from residents' families when possible, creates playlists of residents' favorite music or music that was popular when they were younger.
The music calms residents and is especially effective at helping some residents eat or sleep when otherwise they would be agitated, or sometimes prone to fits of anxiety or crying.
The art of nostalgia
Generations who grew up on the beloved ritual of Saturday morning cartoons owe lots of happy memories to Ron Campbell. He brought life to such favorite characters as Scooby Doo, the Jetsons, Captain Caveman, Sesame Street short cartoons and The Beatles. When the world was in the grip of Beatlemania, Campbell was one of the animators who worked on the cult classic "Yellow Submarine."
Now retired, Campbell has a new legion of fans because he's painting many of the characters he drew for so many years. He sells his work in Cartoon Pop Art exhibits nationwide and internationally. He loves meeting generations of people who know his work. In June 2019, he came to Shaviq Boutique & Art Gallery in downtown Rapid City.
"When people do buy my work, they're buying it because of the power of nostalgia and … every time they walk in the room (where they hung it), they smile and remember a happy moment from childhood, and that's part of the pleasure I get," Campbell said.
Overcoming trauma
A child or teen who's hungry, ill-dressed for the weather, homeless or anxious about family problems is already struggling before the school day starts. Focusing on math, reading, history and science — or simply getting through the day — can be a challenge. That's why, in Rapid City Area Schools, students of all ages are starting to learn how to cope with trauma and become resilient.
School staffs are reading books about children and neuroscience, and various efforts are being put in place to create schools that are emotionally safe spaces for kids. Schools also are shifting their discipline policies to examine the causes of a child's behavior instead of simply reacting to what he or she did.
The district is finding that more students are coming to school suffering the effects of traumatic experiences, such as parents being in prison, or there's drug and alcohol abuse at home, or food insecurity. Schools are becoming more proactive about finding solutions — emotional support, warm clothing, back packs of food — so that students are better equipped to learn and get through their day.
Source: https://rapidcityjournal.com/eedition/page-a/page_43f2575b-054a-5ef6-b747-57f678fbcc99.html