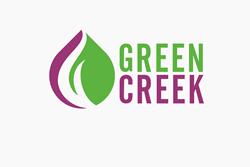 LOUISVILLE, Ky. (PRWEB) February 27, 2019
Green Creek is bringing a myriad of hemp extract products to the market, giving people an alternative to pain management. Focusing on CBD oil extracts and delicious gummies, Green Creek in Kentucky ships products worldwide, has 24/7 customer support, and offers a dedicated military discount program developed specifically to benefit veterans.
CBD (cannabidiol) is one of 104 chemical compounds found in cannabis plants and is a rapidly growing remedy for a myriad of different health ailments. It's a non-intoxicating extract derived from the stalks and seeds of hemp plants.
Hemp extracts are a promising alternative to treat a wide variety of health issues including epilepsy, anxiety, insomnia, inflammation, and much more. Green Creek offers products in oil and gummy form ranging in price from $17 up to $300. The different oils come in either additive or tincture and boast an exceptional selection of different flavors.
The gummy CBD products come in 100mg packages and include bear, worm, and ring candy. Each piece is 10mg and one package contains a total of 100mg for $17. All gummies contain ZERO THC (the intoxicant in cannabis) and are made using Kentucky Hemp Flowers.
What makes Green Creek stand out is their dedication to serving military veterans. We are a veteran strong company who want to help vets manage PTSD. CBD has helped many vets who struggle everyday with PTSD symptoms. Providing an alternative method to traditional pain management, Green Creek offers a military discount program where veterans sign up to receive discounts and added benefits. All military veterans automatically receive 10% off all CBD products in addition to being enrolled in the military program.
Green Creek's informative website offers detailed ingredient lists showcasing natural and safe products that are made in-house. Their newsletter outlines topics directly impacting customers eager to learn more about hemp extracts and includes an informative FAQ page discussing the many different questions customers might have. Head to Green Creek now and receive free shipping if you spend $75 or more!
Check out Green Creek on Facebook and Instagram for up-to-date engagement and a chance to interact with dedicated staff.
Don't limit your options when it comes to pain management – hemp extracts are natural, safe, and help people deal with medical ailments before resorting to pharmaceuticals.
Share article on social media or email:
Source: https://www.prweb.com/releases/new_cbd_oil_company_focuses_on_veteran_health/prweb16128898.htm