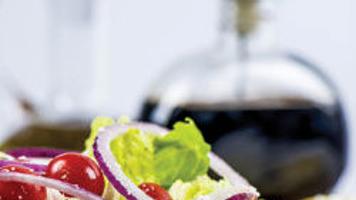 Adding cannabidiol (CBD) oil to food has become a popular trend. Foods, such as chocolate and honey, that are infused with CBD oil are widely available.
But is baking and cooking with CBD oil at home the best option for you?
There's very little limit to what you can put CBD oil into when it comes to baking and cooking, according to Michele Waters, founder and CEO of Green Mountain Hemp (GMH) Company of St. Albans. But there are a few things to consider when using it in foods. If you're going to cook with it, Waters said it's best to add it as close to the end of the cooking process as possible.
Waters suggested that, for example, if you're roasting a chicken or turkey, you can baste the meat at the end of the roasting time with a CBD oil-infused herb butter. If you baste the meat with the CBD oil at the beginning of the cooking process, the heat will burn off the beneficial elements of the oil.
There is less concern about baking with CBD oil because baked goods often are cooked for a short period of time at lower temperatures. Waters said, if you want to bake with CBD oil, you can try using an infused butter in your recipes.
When it comes to how much CBD oil to use when cooking, Waters said it's important to know yourself, and that will guide the usage. Body weight and physical chemistry, for example, will affect the dosage. If you are concerned about getting the dosage right, start with very low doses in your recipes to see how it works for you. Or you can discuss an approach with your physician, and go from there.
When you know what your dosage should be, you also must balance that amount against portions of food. If you put CBD oil in salad dressing, for example, think about how much of that dressing you will put on one portion of salad.
Although putting CBD oil in food is a new trend, having it in food does not specifically provide benefits that make cooking and baking with it optimum. Waters said that the infusion may be helpful for masking any unpleasant flavor of the oil, but she said that taking CBD oil directly provides the best uptake. She noted that GMH, in fact, puts its CBD oil product through an extra purification process so it is nearly flavorless and odorless.
The purified end product allows customers to take the CBD oil directly without concern about unsavory taste. The company's product for animals also is flavorless, so it can be added directly to food that pets already love for optimal effect, or drop it right on your pet's tongue.
If you cook or bake with CBD oil and want to share your experience, send us your story at news@samessenger.com.
And here are a few fun dressings that you can try adding CBD oil to for your next salad night.
Lemon Basil No-Vinegar Dressing
Ingredients
1/2 cup loosely packed fresh basil leaves
pinch of dried oregano
1/4 tsp salt
small lemon, juiced
1 small clove garlic
1/4 — 1/2 cup 100% olive oil
CBD oil — dosage according to personal needs
Directions
Using a mortar and pestle, grind dried thyme until it is powdery.
Add salt and continue to grind to a powder.
Add garlic and grind into the powder to form a paste.
Add basil and grind to a paste.
Add lemon juice and olive oil, CBD oil, whisk vigorously
Pom Dressing
8 ounces pomegranate juice
4 tablespoons canola oil
2 tablespoons balsamic vinegar
2 tablespoons light mayonnaise
CBD oil — dosage according to personal needs
Whisk dressing ingredients together in a small bowl.
Kristi Rimkus, CC BY 3.0, altered
Coconut Dressing
Ingredients
3 red finger-length chilies, sliced
3 cloves garlic, peeled
2 centimeters fresh galangal root, peeled and sliced
1/2 teaspoon ground coriander
3 kaffir lime leaves, sliced
1 tablespoon shaved palm sugar
salt to taste
CBD oil — dosage according to personal needs
200 grams grated fresh coconut
Directions
Grind all the coconut dressing ingredients except the coconut in a food processor or using mortar and pestle
Transfer the spice paste to a heatproof bowl and stir in the grated coconut until mix well
Place the bowl in a steamer, cover and steam for 30 minutes.
Transfer to another bowl, add CBD oil and cool before using
wina_wini, CC BY 3.0, altered
Source: https://www.samessenger.com/news/upbeat/is-cooking-with-cbd-oil-right-for-you/article_64f7c994-3862-11ea-afe7-57c320359776.html