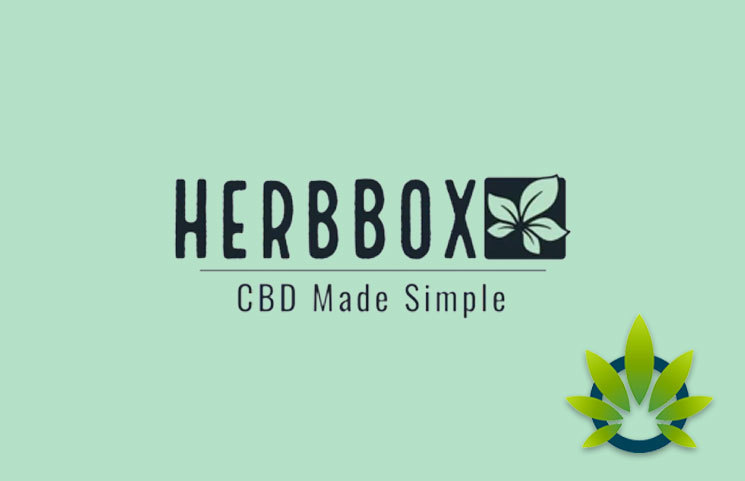 When the general public came to learn about cannabidiol (CBD), the one thing that could have prevented them from taking advantage of its benefits is not knowing where to begin. Are we supposed to rely on oils for optimal relief? Is it ideal to combine oils with other delivery mechanisms?
Given the obvious fact that the CBD market is maturing with time, there will one day be far too many products and brands to pick from. This is where HerbBox attempts to contribute to consumers' decision-making process.
With their HerbBox Signature Series and others, all consumers need to know is the concern that requires treating and their choice of delivery mechanisms. The rest is done by the company themselves. Confusing isn't it? The following review will take a closer look at the HerbBox by unveiling every available feature.
What is a HerbBox?
A HerbBox is a collection of CBD goods that have been hand curated to meet the needs of consumers. This typically includes anything from oils and tinctures, to capsules, edibles, lotions and vape pens to name the least.
What types of HerbBoxes can consumers choose from?
Consumers can either choose between standard HerbBoxes, which are put together based on common concerns or fill out an online form depicting their preference for delivery methods. To have an idea of what a HerbBox normally houses, here's a brief overview of some currently available:
The Acacia ($79.99 to $90.00)
The Acacia HerbBox contains a collection of CBD products tending to one's mood health. In particular, the chosen products are expected to boost one's mood while ridding one of stress and anxiety.
It comes with five products, which include the Enveed Hemp Clarity Tincture, Infinite CBD Asteroid Gummies, CBDfx Disposable Vape Pen, Elixinol Create Powder Packs and a HerbBox Leaf Bath Bomb. Other convenient boxes that appear to fall under this category include
The Eucalyptus – pain relief
The Sage – skincare regimen
The Chamomile – restfulness and sleep
Then there are personalized HerbBoxes, where consumers can choose from The Marigold (two products), and The Essentials (three products).
HerbBox Review Summary
Clearly, the intention behind HerbBox is to ensure that consumers are provided with a helping hand in getting started in their CBD journey. This is not to say that HerbBoxes aren't for experienced users, but rather promoting the inclusion of everyone.
The notion of inclusion is also present in the boxes available. For instance, the aforementioned HerbBox Signature Series (The Acacia, The Sage, The Chamomile and The Eucalyptus) each carry CBD products that have common goals but different delivery systems. This is a good way to assess what a consumer's desired medium of delivering CBD is.
In addition to one-time investments, said boxes can also be purchased on a monthly subscription basis. This seems to be interesting because consumers have a say in what they want to see in their boxes. It is as simple as creating a MyHerbBox Account and filling out the profile page clearing indicating one's needs and wants.
Bearing all this in mind, it is evident that HerbBox is far more inexpensive compared to its competitors, as each box contains at most two to over four products, with a maximum price of $120. Hence, it is a great way to start a journey in understanding what all this CBD talk is about. Additionally, subscriptions promote consistent use, which is crucial when it comes to CBD's potential in inducing health benefits.
However, one must fully research the brands currently offered, as not all products are made equally. Start by looking into their intentions, then focusing on production, and quality tests among others. To learn more about HerbBox https://www.herbboxco.com/
Source: https://timesofcbd.com/herbbox/