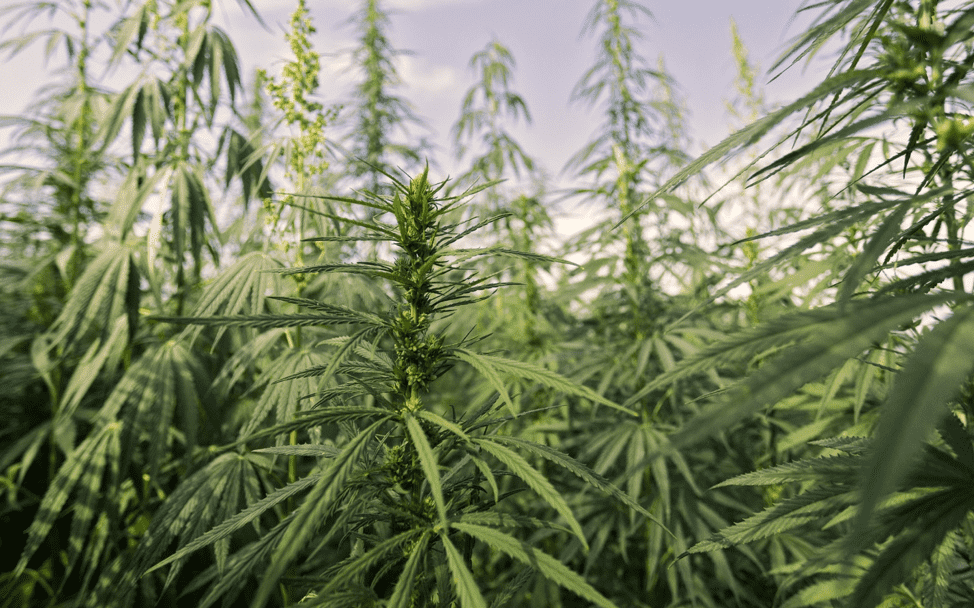 The dynamic CBD (cannabidiol) market is already causing a ripple effect that has extended into the cosmetics, pharmaceutical and food and beverage industries. It is because of this impact that several forecasts are emerging on the market share of this incredible natural plant product. The most recent forecast was released by leading cannabis researchers BDS Analytics and Arcview Market research.
It forecasts that the collective market for CBD sales in the United States will surpass $20-billion by the year 2024. As mentioned above, several forecasts are being released and this one shows a slight increase in revenue totals compared to another relatively recent forecast released by Cowan & Co., a New York-based investment bank. In their report, they estimated the CBD market to generate about $15-billion by 2025.
What The Forecast Takes Into Account
While many of the previous CBD market forecasts focused on the forms of CBD in the marketplace, the analysis conducted by BDS Analytics and Arcview Market research explored the sources of the revenue streams. In addition to licensed dispensaries and pharmaceuticals, the forecast includes general market retail sources. This includes pharmacies, grocery stores, smoke shops, cafes and any other CBD retail outlet.
However, BDS predicts a slight purchase stream shift. Their forecast predicts that the majority of CBD product sales will move away from licensed dispensaries and move to general retail stores and businesses. It makes logical sense when you consider how much cannabis has moved into the mainstream. Evidence of this comes from the number of US states that have legalized cannabis for either recreational or medical markets.
Sales Will Continue From Other Sources
Although BDS predicts a shift of focus on the main sources of CBD sales, they also state that other distribution sources will continue to see regular revenue. What this means is that BDS Analytics expects an annual compound growth rate to be 49-percent by the year 2024 including all distribution sources. When THC product sales are factored into the mix, BDS predicts that the inclusion of THC products will push the cannabinoid market to $45-billion by 2024.
The BDS study also revealed the following interesting facts:
Since 2014, sales in dispensaries of CBD products have grown at a rate that is significantly greater than the rate of overall sales in those same dispensaries. What this says is that there is a growing interest in CBD oil and CBD products. Several studies have shown that CBD products provide various health benefits with the most well-known of them being pain management treatment. Other studies are starting to reveal additional health benefits from CBD.
A high percentage of US Consumers are starting to view cannabis and cannabis products differently than before. The BDS Analytics research indicates that 66-percent of hemp-derived CBD consumers in the United States agree that cannabis should be completely legalized. An additional 90-percent of those consumers also feel that marijuana has health benefits. This comes from the flood of information on the subject today.
The general profile of the average CBD consumer is closer to the mainstream than you may believe. According to BDS, the average age of a CBD product consumer and user is 40 years of age. These consumers possess higher levels of education and are more likely to have full-time employment than non-CBD consumers. In other words, CBD use has moved from the streets to the boardrooms and offices of business professionals.
CBD Segmentation
Many factors come into play in any kind of market prediction. With CBD, there are several to consider. The CBD market is segmented into seven different categories with several of those categories segmented further. The main segments are:
– Form
– Routes of administration
– By product
– Application
– End user
– Source
– Region
There are two forms of CBD in the global marketplace. They are solid and liquid. The solid forms are:
– CBD wax
– CBD crystals
– Hash
– Capsules/soft gels
The liquid forms of CBD are:
– CBD oil
– Tincture
– Cream/gels
– E-liquid
Here is a list of the biggest players in the CBD industry.
There are two categories of products. They are food grade and therapeutic grade.
According to Daily CBD Mag, the global CBD market is segmented into four sub-categories based on application. They include:
– Diabetes
– Energy drinks
– Protein bars
– Fibromyalgia
– Neurogenerative disorders
There are three basic end users. They are categorized as healthcare, food and beverage and others. As for sources, there are two main categories, inorganic and organic.
Finally, as for the regional analysis, the CBD market is split into North America (further broken down to Canada and the United States) and Latin America (Brazil and the rest of Latin America).
The vice president of consumer insights at BDS, Jessica Lukas, explained that to get a fresh perspective on the CBD market to predict its future growth, they had to first examine today's CBD landscape. They then assessed the potential factors and started to look at where the market could go. Because THC and CBD are very different cannabinoids, Lukas says that THC products that may be successful are not necessarily going to translate to the same kind of success with CBD. She adds that the Colorado-based research firm had to also consider the interaction between general market channels and licensed dispensary channels. Check out this in-depth guide to the best CBD oils on the market right now for more information.
In Conclusion
Predicting the growth of the CBD market is a challenging undertaking. That is because there are so many different factors that bear consideration. Regardless, the CBD market is exploding and requires attention simply because of the overall impact it will have – and currently has – in several other industries that CBD has entered. Plus, there are so many new possibilities yet to be realized where CBD can become available. This would include the edible market where CBD products could potentially include food, candy, and beverages. Add to this that CBD could soon be available in beauty and skincare products and it quickly becomes obvious that the current market share figures are going to increase as each year passes.
Source: https://www.nuwireinvestor.com/cbd-market-estimated-cagr-growth-125-5-2026/